MACRO MEDIA SERVICES
URBAN ASPECTS PHOTOGRAPHY
Professional & Affordable Media Solutions
Urban Aspects Photography offers a variety of macro media solutions for dispensary, head shop and information web sites as well as point-of-sale applications. Below you will find a list of our services. If you have any questions regarding commissions or stock images, video and prints, please
contact us
DEEP FIELD PHOTOGRAPHY
ULTRA HD MACRO IMAGES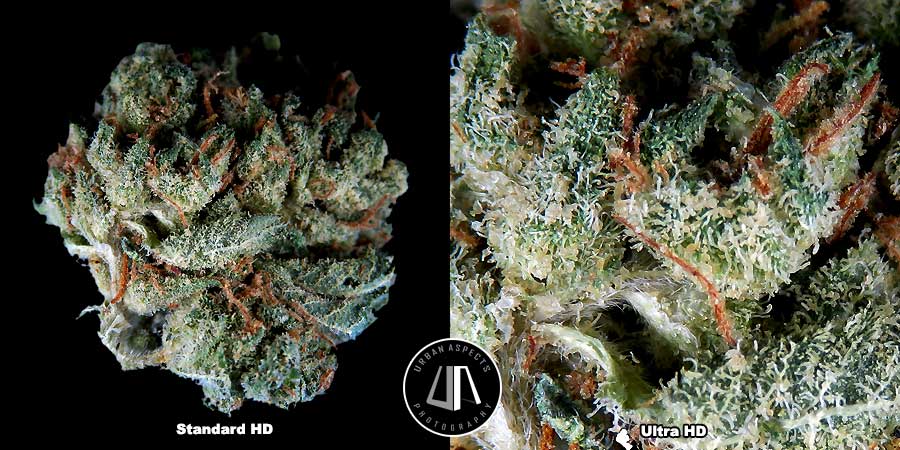 Urban Aspects Photography is very proud to offer high definition macro images in stunning detail in a variety of resolutions (up to 4500x4500 pixels). By combining dozens of overlapping photographs in a process called focus stacking we are able to isolate details that are nearly invisible to the naked eye. We call our technique Deep Field Photography because it immerses the viewer in a macroscopic universe
360 DEGREE VIDEO
(Click the image below to play/pause video)
Sometimes the only thing more beautiful than a dank bud is being able to admire its splendor as it spins gracefully in glorious high definition. Urban Aspects Photography is known for its entrancing slow motion 'spinners' and you can see why. Capturing those twinkling trichomes in three dimensions is truly a unique way of showing off your product
MORE THAN CANNABIS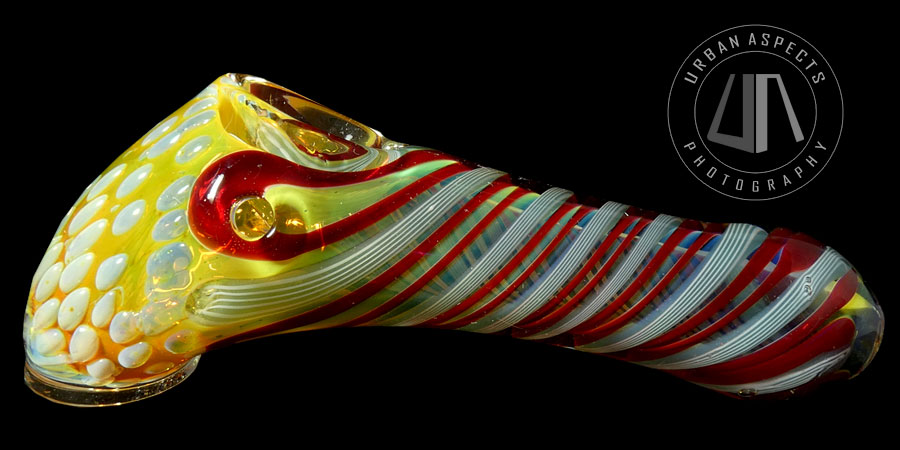 Here at Urban Aspects, we have a passion for cannabis culture and all things tiny. Getting a closer look at everyday objects is what we're all about. Pint-sized accessories such as grinders, glass, acrylic, edibles - pretty much anything that can fit in your hand - receives the same level of attention to detail as our epic nug shots.
PRINTS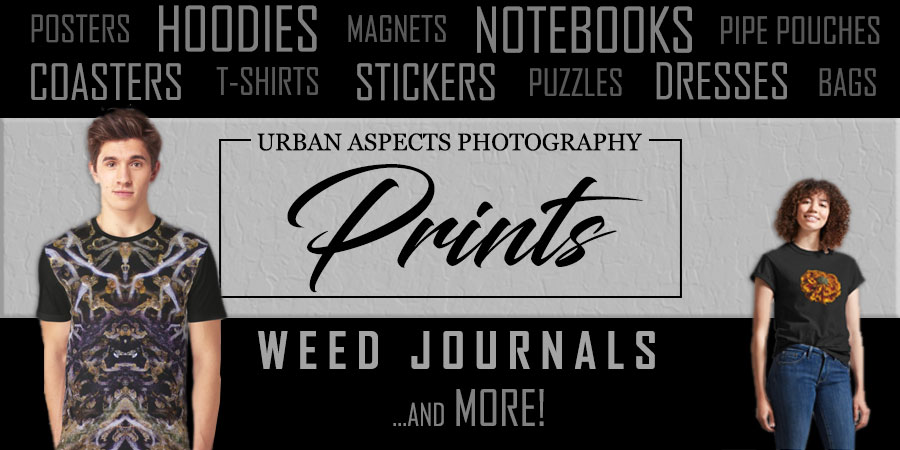 Although we are known for our digital media, we also offer printing services for any of our images. Whether it's a stock photo or one of our Instagram posts, if you want it printed, we can make it happen. Printing services have been taken up by Redbubble. Please visit our Shop for customization options and more information
*NEW*
DEEP FIELD ANIMATION
(Click the image below to play/pause video)
Urban Aspects Photography can achieve such detailed captures that the macro perspective can sometimes look more like a Jackson Pollock painting. Showing the transition from full bud to tight macro is an excellent way to illustrate the scale of what's on the screen and plunge the viewer into a multidimensional and immersive experience
*NEW*
MICROGRAPHY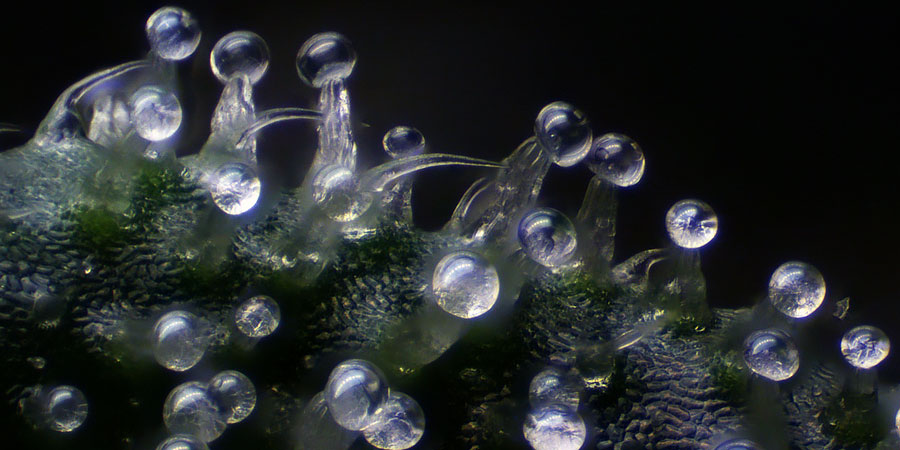 Taking a step beyond the macro world, Urban Aspects Photography has recently delved into the world of micrography. With focus stacking techniques we are able to capture images of trichomes and stigmas in stunning definition. The image above is an extreme close-up of the tiny trichomes on a fresh Pre 98 Grape Death Bubba bud.
If you are interested in any of our services, please contact us and we will do our best to accommodate your needs
For exclusive images and video follow us on social media
FLOWER IS NOT FOR SALE
© 2023 Paul Chamberlain - Urban Aspects Photography. All rights reserved.